If you come around here often enough you will come to realize, that I love filling our home with décor and items that are meaningful. It is also important to me that our home reflects our style and current living situation. Now obviously not everything can fall into all those categories, but it helps to eliminate unnecessary clutter. I am still working on weeding out things to make more room for things that are meaningful and will bless us and our guests that enter our home. But that is a never ending task and is something you have to do over and over again over time.
One of the simplest ways I fill our home with meaningful things is by placing reminders and verses on chalkboards or in frames around our home, that provide an encouragement or an uplifting word. It's a great way to keep God's Word front and center in your home. It also allows you to switch things up from time to time.
It even talks in the Bible about hanging scripture around your home. In Deuteronomy 6:6-9 it says, Write these commandments that I've given you today on your hearts. Get them inside of you and then get them inside your children. Talk about them wherever you are, sitting at home or walking in the street; talk about them from the time you get up in the morning to when you fall into bed at night. Tie them on your hands and foreheads as a reminder; inscribe them on the doorposts of your homes and on your city gates.
I can't tell you how something so simple has made an impact on our home.
So today, I want to introduce you to some of my favorite shops and resources to get awesome scripture prints for your walls.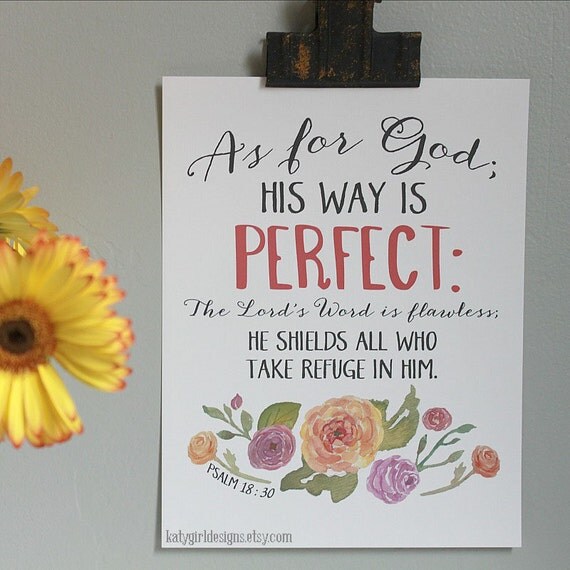 Katy Girl Designs
- This Etsy shop has a lot of great prints of verses and sweet reminders.
Naptime Diaries
- I have followed Jessi for a long time on her blog, and her shop is nothing short of amazing and I love her passion behind each design and print.
Jones Design Company
- Emily has amazing prints in her shop and my offers a lot of cute prints for free in the freebies section of her blog.
French Press Mornings
- She has amazingly beautiful prints and offers a free print and phone lock screen every Wednesday for your use.
There are so many other great shops out there, that offer great prints and reminders. Hope these few help and give you the resources to fill your home with scripture.
"Have nothing in your house that you do not know to be useful, or believe to be beautiful." William Morris